About Us
Northern Wind, LLC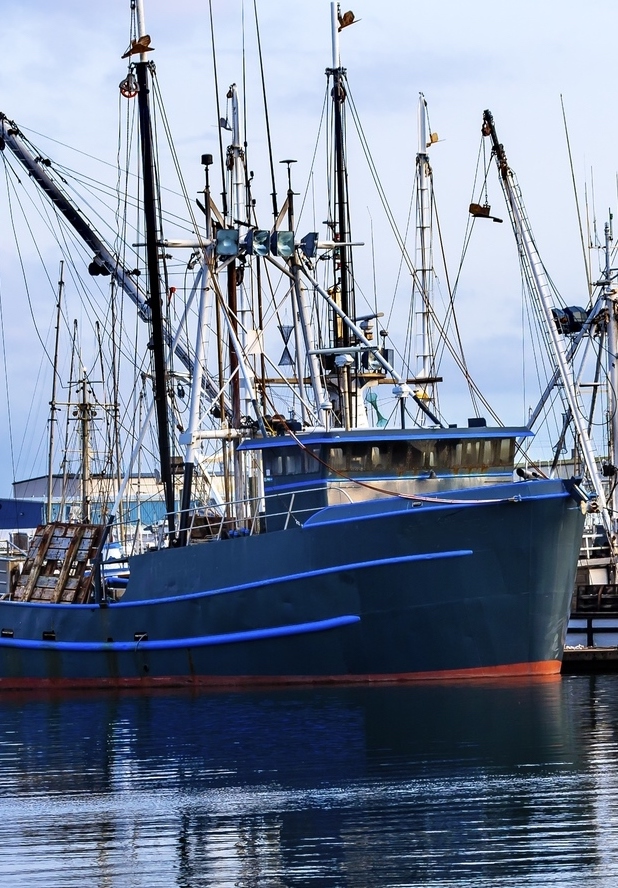 Integrity, Experience, Reputation... Built Over Three Decades of Success
Founded in 1987 by Ken Melanson and Michael Fernandes, Northern Wind processes over 18 million pounds of scallops a year and is located on the historic New Bedford, Massachusetts waterfront.
Northern Wind's seafood products include fresh and frozen scallops, Ahi tuna, North Atlantic lobster, monkfish, headfish, skate and value-added seafood offerings. Our 70,000 square foot state-of-the-art facility is certified by the U.S. Department of Commerce Seafood Inspection Program for packing of USDC Grade A fresh and frozen scallops. Northern Wind is also the first scallop producer in the nation to have its complete scallop supply chain Fair Trade CertifiedTM, and our facility is also BRC and MSC certified. Our customers include the largest retailers, club stores, wholesalers and distributors on a global and national level.
Since the beginning, the Northern Wind team has always dedicated themselves to consistently supplying their customers with the highest quality seafood products and providing them with superior customer service and competitive prices.
At Northern Wind, Our Greatest Catch Is Our Quality!
Seafood With Integrity
Northern Wind is a global leader in the production of high quality fresh and frozen seafood products with Superior Service to our customers. Our mission is to exceed company expectations of high standards for Quality, Sustainability, Safe, and legal Products.
Your Trusted Partner for Responsibly Sourced Seafood
Depth of Market, Product and Production Expertise

Consistent, Exceptional Customer Service

Competitive Pricing

Aligned with Trusted and Collaborative Partners

State-of-the-art processing facility with leading technology advances that is certified by the U.S. Department of Commerce Seafood Inspection Program for packing of USDC Grade A Fresh and Frozen Scallops. Also, MSC, BRC and Fair TradeTM Certified.

Logistics Pros with Track Record of Timely Delivery – Air, Sea, Land
Social Responsibility
Respect for the Environment | Responsible Fishing Practices | Product Traceability
At Northern Wind, we believe that acting in a socially responsible manner with our employees, customers, boat owners and vendors only elevates our company's value. It's this set of values that guide us in everything we do. Northern Wind is committed to being a socially responsible company by using our seafood sourcing to provide our customers with the freshest seafood products that have been harvested using sustainable and environmentally friendly practices to protect our oceans for future generations to come.
Northern Wind continually works with its scallop boat owners to improve harvesting, shucking, and cleaning techniques and we were the first in the nation to receive Fair TradeTM Certification for our entire scallop supply chain. At Northern Wind, we believe that the sustainability of seafood is the result of understanding the process of monitoring and managing the ecosystem that impacts global fisheries. As a company, we seek to balance various environmental and social concerns that will lead to a cleaner and better planet for all.
Discover the best the ocean has to offer