Northern Wind is proud of the numerous industry certifications that we have achieved as a company allowing us to provide our customers with the best sustainable seafood products available on the market today.
BRCGS
The Brand Recognition through Compliance Global Standard (BRCGS) is a leading safety and quality certification program that provides protection for the end consumer. The certification ensures that manufacturers are fulfilling their legal obligations based on quality, safety, and operational criteria.
MSC
The Marine Stewardship Council (MSC) certification program is working to transform the seafood market by recognizing and rewarding sustainable fishing practices. MSC certified fisheries are pioneers that ensure the long-term sustainability of marine environments.
Fisheries must meet or exceed the minimum standards in the following three areas:
Sustainability of target fish stock

Ecosystem integrity

Effective fishery management system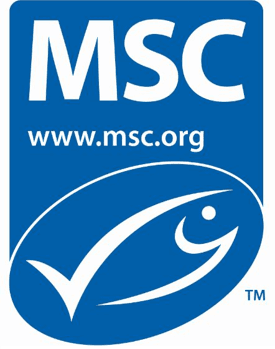 ASA Member
Northern Wind is a founding member of the American Scallop Association (ASA). ASA member companies have led the way in the development of cutting edge manufacturing practices that set the bar in the seafood industry. ASA members also manage inventories globally, while enhancing the United States' position as the global leader in international trade.
USDA Grade
Northern Wind is certified as Grade A in the USDC's Quality Management Program.
Discover the best the ocean has to offer