Fish Tacos
Fresh, crispy wild caught fish tempura strips prepared by hand and accompanied by homemade flour tortillas and authentic Mexican salsa.
Crab Bites
Succulent crab meat combined with homemade mayonnaise, onion, limes and coated in golden, crispy breadcrumbs. Crab bites are perfect for casual dining, starters and sides. Serve with your favorite dipping sauce. 
Fish and Chips
Hand cut potato battons embracing a portion of fish fillet then coated with a light, crisp batter. Perfect served while watching your favorite football game.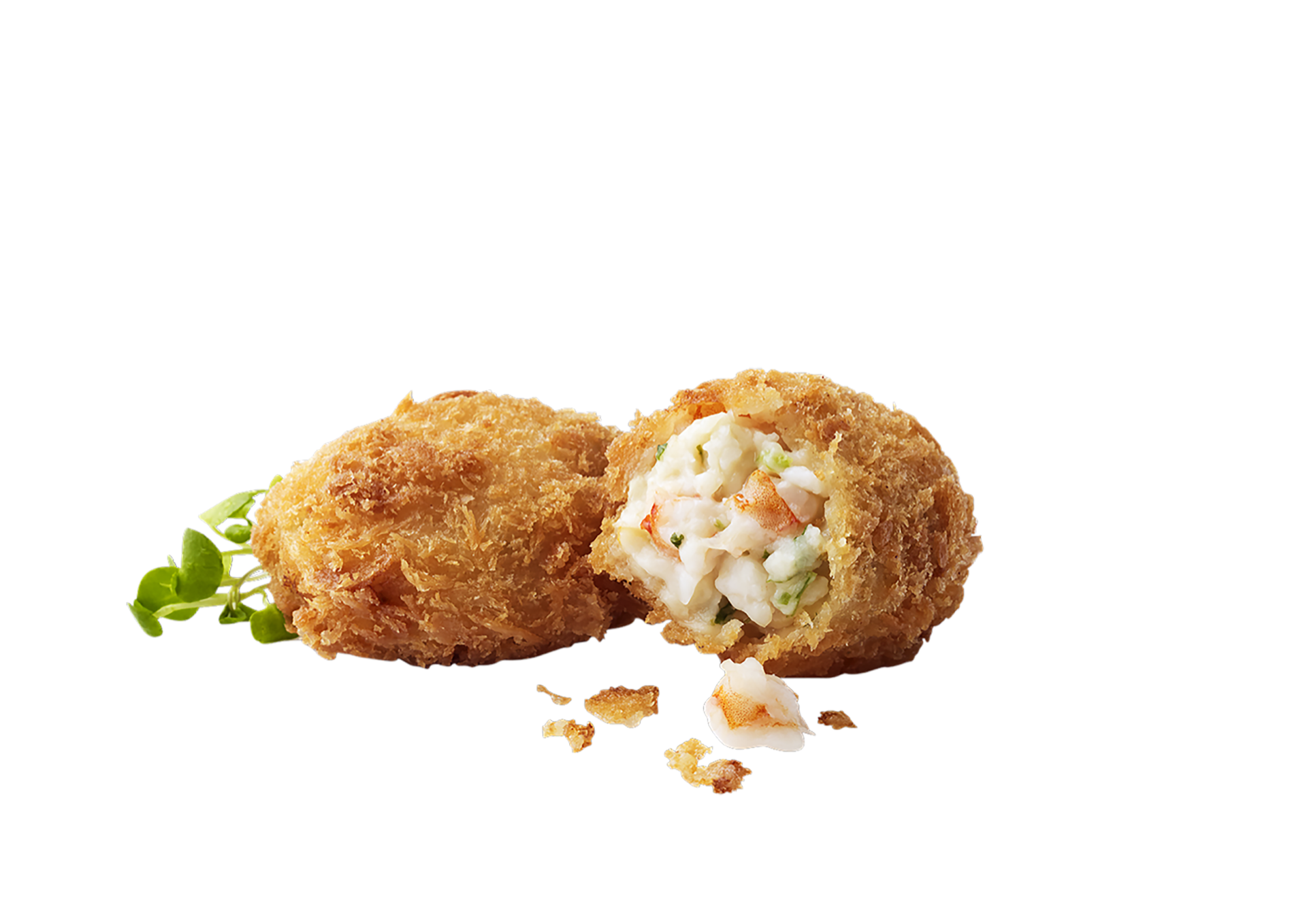 Shrimp Croquettes
Fresh, succulent hand diced shrimp combined with a traditional béchamel sauce made in-house, to create an authentic Spanish shrimp croquette.
Shrimp & Zucchini Fritters
Tender chunks of shrimp with crisp zucchini and freshly chopped mint. Oven bake for brunch or scattered atop a bed of salad for lunch.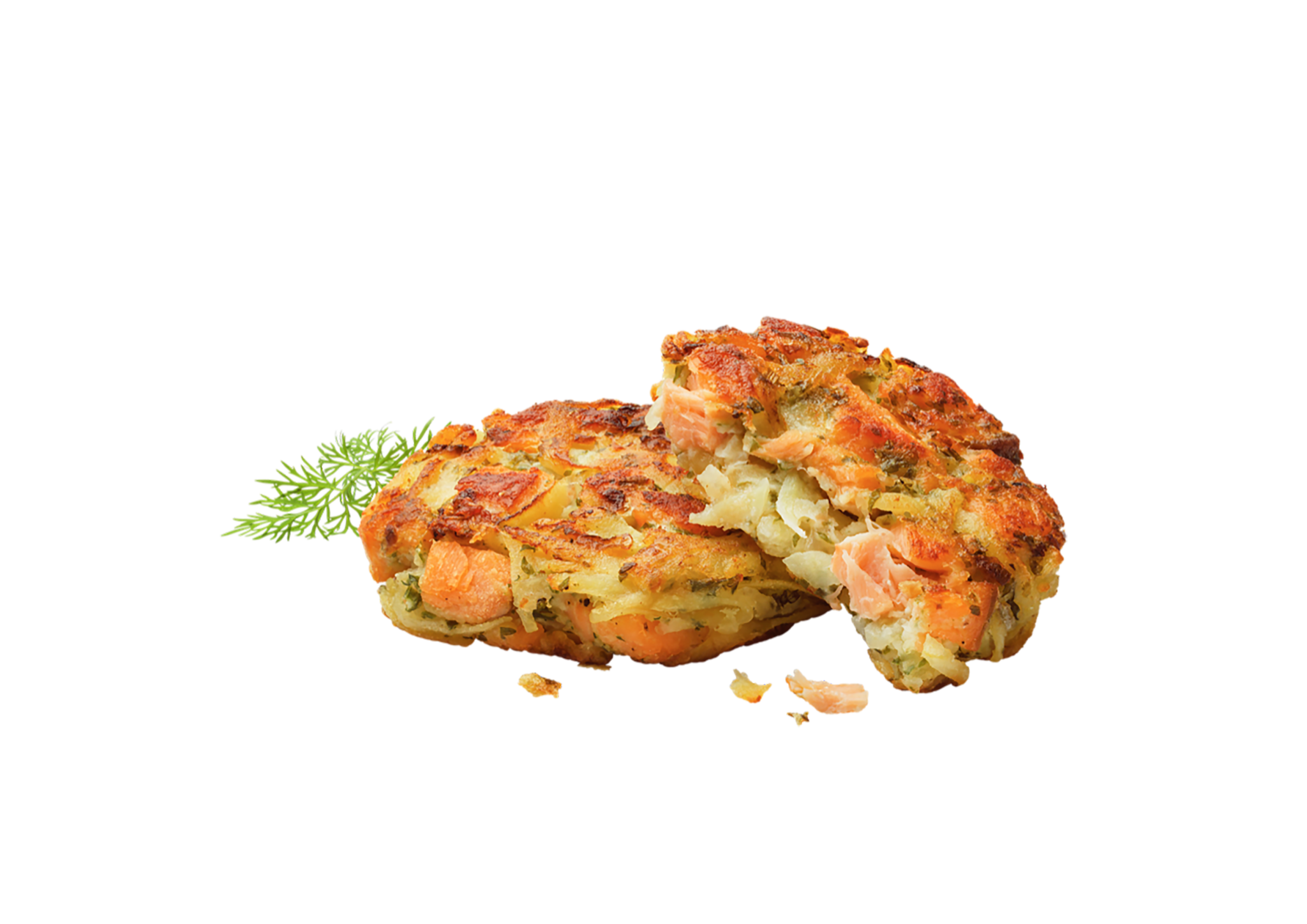 Smoked Salmon Hash Cakes
Freshly grated potato mixed with diced smoked salmon pieces, onion and herbs. Seasoned with spices, formed by hand and individually pan-fried.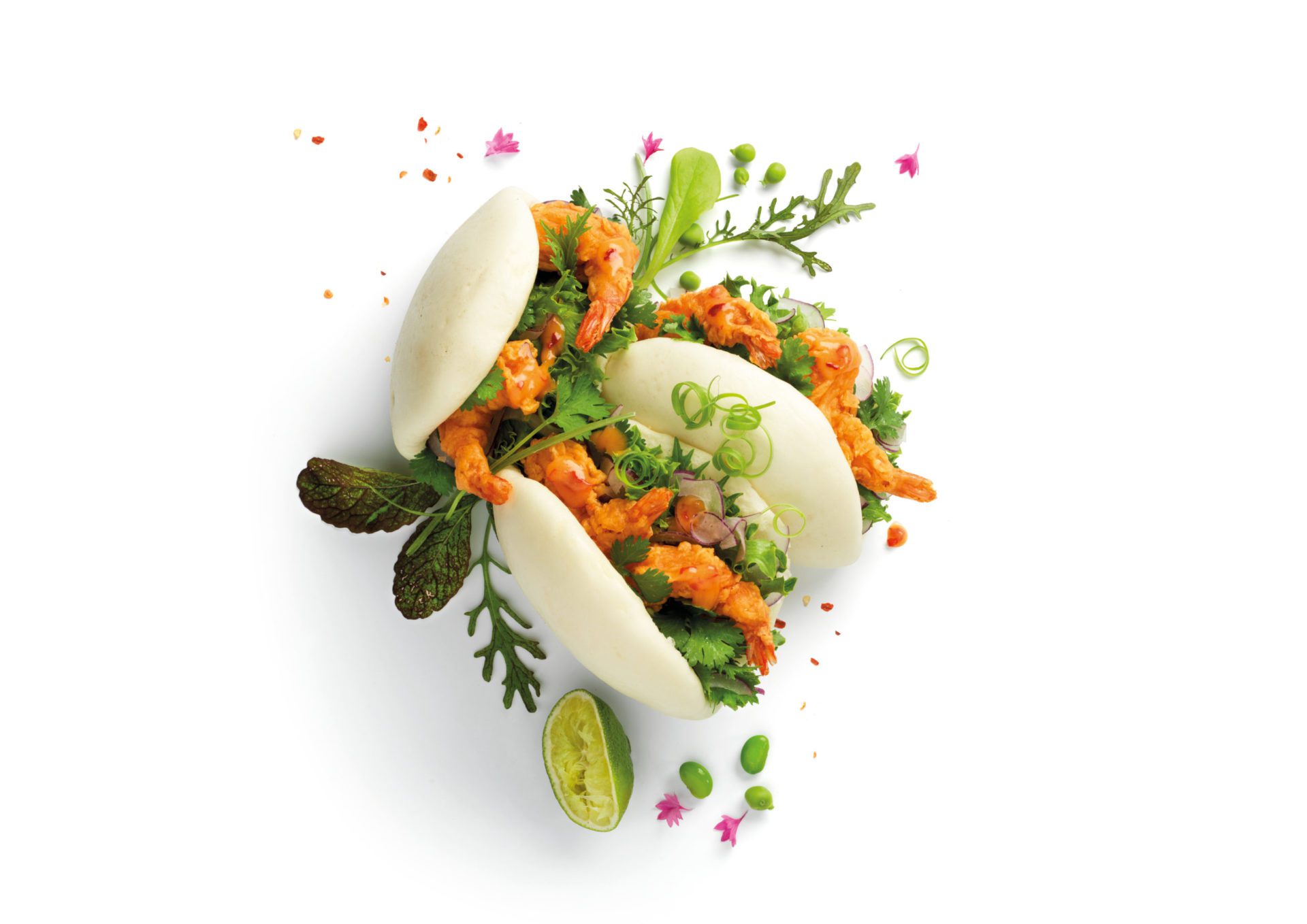 Bao Buns
White and fluffy Bao Buns with super crunchy hot and spicy double crunch prawns, with a traditional sriracha sauce sachet.
Shrimp Shaomai
Hand cut prawns and fresh vegetables encased in a traditional steam dumpling wrapper, the perfect entertainer.
Gyoza
Traditional Asian style dumpling hand folded with shrimp and freshly chopped chives.
Seafood Scallop Mornay
A perfectly balanced mix of hoki, prawns, scallops, presented inside a scallop shell topped with a home-made cheesy, creamy mornay sauce, garnished with fresh parsley.
Discover the best the ocean has to offer