Maine Lobster Roll – 4 Servings
This is the classic, no-frills, and, puhlese – no mayo, Maine lobster recipe. It's easy breezy!
Ingredients
1 – 1 ½ – Pound Maine Lobster
1 Stick/4-Ounces – Melted Butter
4- New England Cut Hot Dog Buns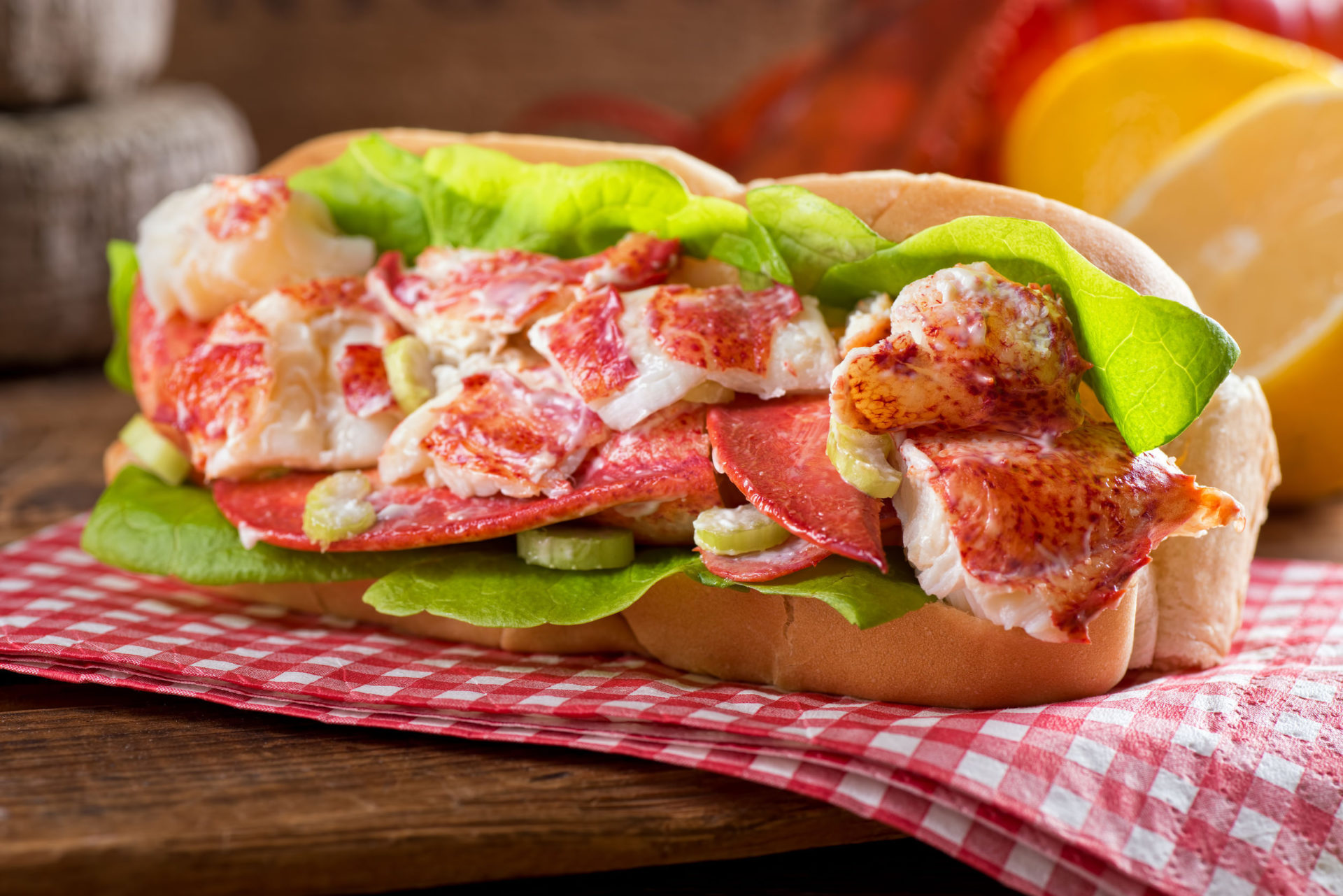 Cook lobster according to your preference. What's the difference? Boiling is convenient and the meat is easier to take out of the shell. It takes approximately 11-minutes.
With steaming, it's harder to overcook the lobster. It takes approximately 14-minutes. Steaming gives you more tender and tasty lobster meat. boiled for or, steamed for and yields four servings
Let lobster cool and shell. Some aficionados prefer the meat still warm.
Butter and grill your hot dog buns. Pour the remaining butter over the lobster meat. Portion the meat into the four grilled hot dog rolls and serve. That's it!
Discover the best the ocean has to offer