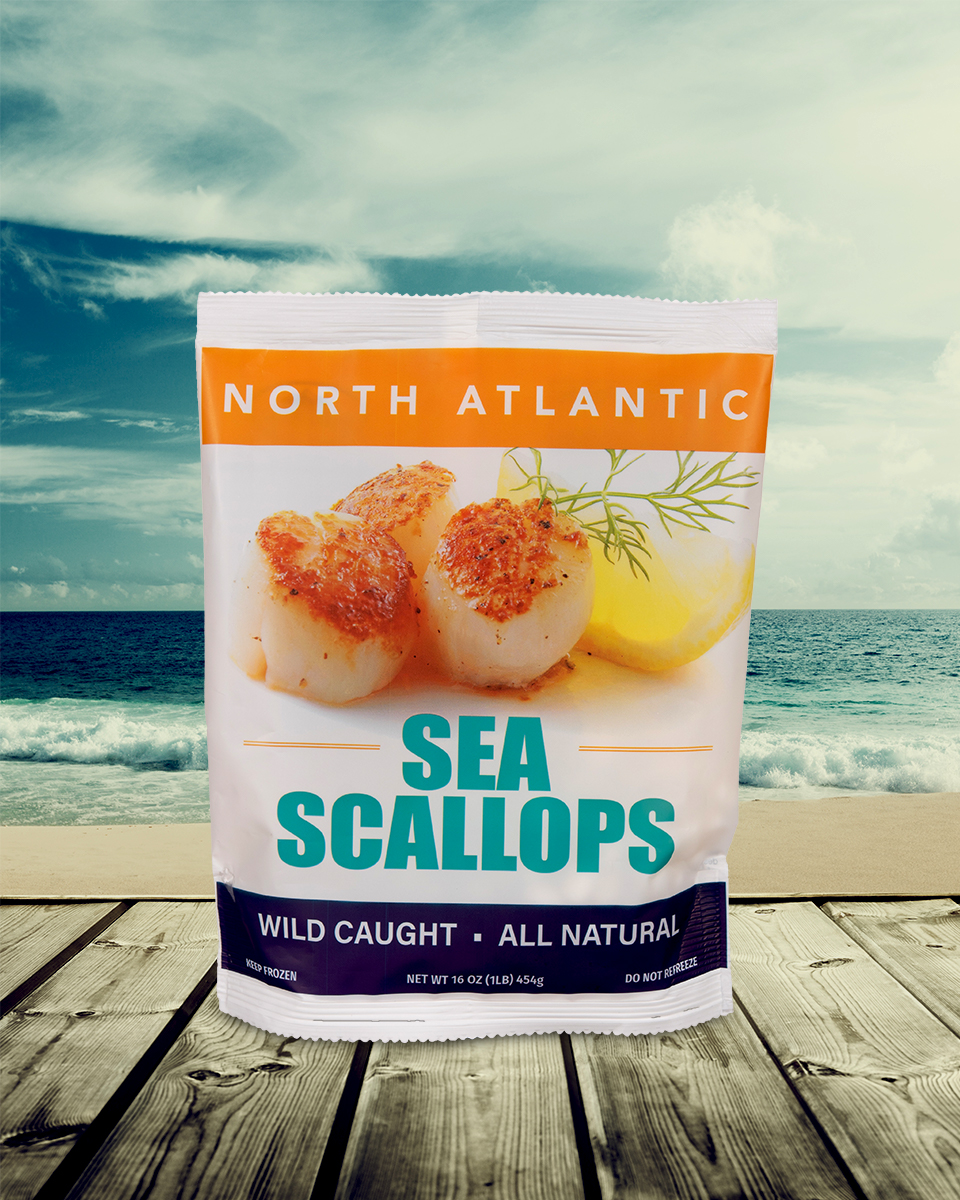 premium scallops... Unbeatably fresh
These exceptionally "dry" scallops are guaranteed to transform any meal into an unforgettable dining experience. Our North Atlantic Sea Scallops are wild caught in cold clear waters and are hand-shucked and frozen-at-sea within an hour of catch to lock in their freshness and sweet taste.
Recipes
View recipes and cooking demonstrations from Northern Wind Seafood.
Product Details
Product: North Atlantic Sea Scallops
Scientific Name: Placopecten Magellanicus
Product Quality: Top Quality
Foodservice Application: Center of Plate and Side Dish Applications
Frozen:
After Thawing Keep Product Refrigerated Important- Keep Refrigerated at 41° F (50c)
Discover the best the ocean has to offer