Seafood With Integrity
Northern Wind Seafood, Inc.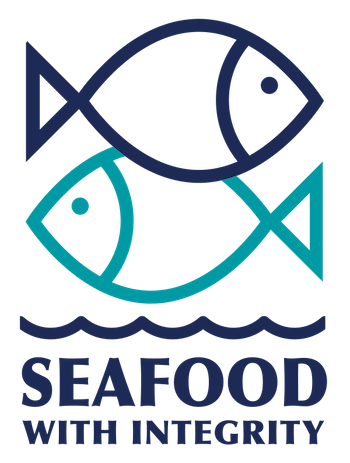 Integrity, Experience, Reputation... Built Over Three Decades of Success
Seafood With Integrity is an intangible business decree that accentuates the strong moral principles and transparency of our company since its founding in 1987. Seafood With Integrity encompasses everything we do as a company. From the way we treat our employees, the way we value our fishermen, our commitment to our customers and to the many partners that have helped make Northern Wind a leader in the seafood industry.
By participating in all parts of the supply chain from harvesting to processing and distribution of our scallop products, Northern Wind is the only scallop company in the world that can provide complete transparency and traceability of our scallops from sea to table. Our traceability platform means that we have the capability to third party verify our scallops by its origin, harvest area, vessel name and landing date all authenticated by government reported harvest data by simply clicking on a QR code from a smart phone. An Industry 1st!
Seafood With Integrity
We understand the integrity of the seafood industry is dependent on the industry itself, which is why we collaborate with the Marine Stewardship Council, The British Retail Consortium and we are a founding member of the American Scallop Association. Our facilities are certified by the U.S. Department of Commerce Inspection Program for packing USDC Grade A fresh and frozen scallops. In 2019, we constructed a new state-of-the-art 38,000 square foot processing and freezing facility. The new facility has a 21,600 square foot holding freezer that holds 5.5 million pounds of scallops. The new facility enables us to procure and freeze 3 times more scallops than our original facilities which provides us with inventory levels for optimal pricing.
Social Responsibility
As global stewards of sustainability seafood, we know that fish and shellfish are renewable resources that can reproduce and replenish their populations naturally. Because of this, the industry can sustainably harvest seafood within certain limits without depleting the resource with proper management. With good management systems in place, as an industry we can make sure we have sustainable populations of seafood for generations to come.
That's why when we purchase fish and shellfish from around the globe, we are purchasing from fisheries which are responsibly harvested using sustainable practices that contribute to the economic and social wellbeing of the planet.
Our unique value chain capabilities allows us to leverage our expertise in every aspect of our business in order to deliver our customers the highest-quality, responsibly harvested seafood in the market today.
We deliver Seafood With Integrity.
Discover the best the ocean has to offer