BAO BUN KIT
White and fluffy Bao Buns with super crunchy hot and spicy double crunch prawns, with a traditional sriracha sauce sachet.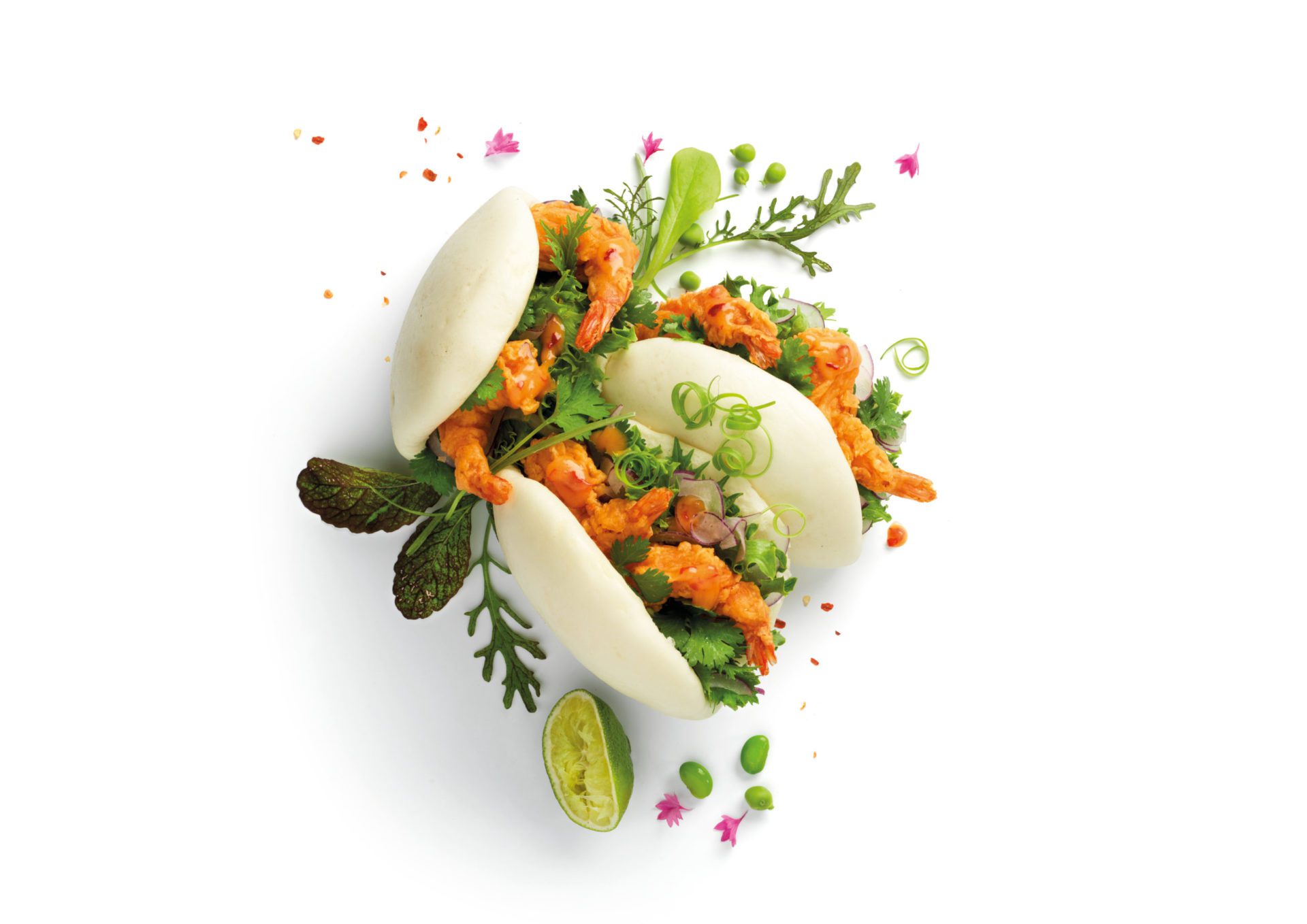 Product Description
BAO BUN KIT
Main Ingredients
Shrimp, Flour, Chili, Onion and Garlic.
Item Number | BBK-001-01
Raw or Pre-fried |Pre Cooked
Shelf Life: 18 months
Size (OZ/PCE) | 
Bao Bun 2.2oz (64g)
2 x Double Crunch Hot & Spicy Shrimp 1.2oz (32g)
Sauce 0.45oz (12.5g)
Ingredients:
WHITE BAO BUN: Wheat Flour, Water, Sugar, Shortening, Milk Powder, Yeast, Baking Powder, Raising Agent.
DOUBLE CRUNCH HOT AND SPICY SHRIMP: Shrimp (Penaeus Vannamei)/ Wheat Flour, Soybean Oil, Rice Flour, Thickeners, Spice (Chili, Black Pepper), Salt, Acidity Regulators, Yeast Extract, Garlic Powder, Sugar, Natural Flavor (capsicum), Yeast, Natural Color (paprika oleoresins).
SRIRACHA SAUCE: Water, Sugar, Soybean Oil, Chili Paste, Distilled Vinegar, Pasteurized Egg Yolk, Modified Tapioca Starch, Spices (Mustard, Chili, Garlic, Onion), Salt, Xanthan Gum, Capsicum Extract.
ALLERGENS: Wheat, Milk, Crustacea, Soybeans, Eggs
Discover the best the ocean has to offer